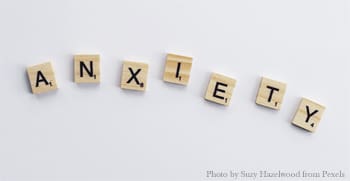 Most of us have never had to go through a worldwide pandemic that has caused such a magnitude of change to our country and to our daily lives. Millions of people have had their lives uprooted and changed by the physical effects of illness, death, or loss of a job or business. They may be unable to put food on the table, put gas in the car, or make mortgage or rent payments.
In addition to the direct impact of the virus, you may be going through an emotional crisis of a broken marriage, a severed relationship, the loss of a child to disease, or a teen addicted to drugs.
The residual effect of any of these things can become an emotional pandemic of grief, loneliness, anger, depression, despair, and even hopelessness.
It's easy to lose perspective and a sense of self when you've been blindsided by a major life change or crisis, isn't it? It's unplanned and unwanted. You are unprepared to handle the unknown that seems to consume your thoughts and your daily life.
I know. When Bill, my husband of 45 years died of cancer, I was left feeling numb, shocked, and devastated. My life, and everything in it, changed from being complete to being crushed. I felt an overwhelming sense of loss and grief that I could not have anticipated. Then, when my daughter went through a divorce, I grieved over the loss of an intact family life for my four grandchildren.
If you've experienced a life-altering change or loss in your life, you know how hard it is to pick up the pieces of your shattered world and try to put life back together again. Those pieces will not fit together in the same way. Life as you know it may never be the same again.
With a severed and uprooted life comes change, with change comes loss, and with loss comes a myriad of emotions.
Right now, as you live through the ripple effects of this pandemic on you and your family, you may be experiencing some of those same feelings and emotions I had when my life was uprooted by death and divorce. Like me, I sense that many of you may be grieving over the life-altering changes and losses this virus has brought to your lives. You may even feel angry with circumstances beyond your control, alone without family or friends to come alongside you, depressed that there seems to be no end in sight, or feeling hopeless about getting back on your feet again financially.
How well you cope with these unfathomable changes – where you find the strength and the faith to start over and the perseverance to move forward with your life – has a tremendous effect on how well you recover.
Going through the emotional roller coaster of this pandemic may leave you feeling like you've hit rock bottom. You can make the choice to either stay there or see God as the rock and foundation on which to rebuild your life. It may seem impossible now to put the pieces of your life back together again, but it can be done with God's help. It might look different than you imagined, but you can experience wholeness again. Life can, and will, regain a normal rhythm. Don't let the impact of this unwanted change cause permanent damage to your life, your marriage, your family, or any relationships. Use this experience to grow stronger and more resilient, yet tender and more compassionate. Use this time to become more grateful for what you do have and less preoccupied with what you don't have. Seek to discover a deep need in your soul to cling to God and trust Him for each day.
Yes, I hear you. You think you can't. You can.
You think you are alone. You aren't.
You wonder if your faith will stand this test. It will.
You want answers and explanations. God gives you His promises to rely on.
You want the assurance of knowing what tomorrow will bring. God assures you of His faithfulness in all things.
You want to reason with God about everything. God wants you to rest in Him.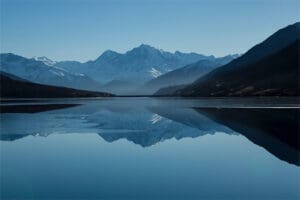 God's grace is sufficient, my friends. May you live each day with a peace that is beyond understanding and a hope that is anchored in Christ. Here are some of my favorite scriptures that bring me comfort during this emotional pandemic. May they meet you at your point of need…
Draw near to God and He will draw near to you. James 4:8
Come to me, all of you who are weary and carry heavy burdens and I will give you rest. Matthew 11:28
Wait for the Lord; Be strong and let your heart take courage…Psalm 27:14
I am with you always, even to the end of the age. Matthew 28:20
The Lord is near to the brokenhearted and saves those who are crushed in spirit. Psalm 34:18
(This month we bring back one of Susan's most popular blogs. Definitely worth repeating!)
It isn't actually the tooth that hurts, it's the gum above the tooth, I told myself.
I put up with the discomfort for a week, but when a week came and went, my better judgment said go to the dentist. I called my dentist office and they got me right in. One look, one x-ray, and he sent me straight to the endodontist.
"It's an abscess. You're going to need a root canal, and then some further surgery due to bone loss," he said.
Oh, this is just great, I thought. Like I need the expense and inconvenience of a major tooth problem right now.
I took a deep breath as the dental chair reclined and the shot in my gum began to numb the area. I knew I'd be held captive with my mouth open and the sound of the drill for at least an hour. My nerves began to kick in and I could feel my heart rate increasing.
I kept repeating over and over again in my head, Take my hand, Lord, take my hand. I envisioned God placing His hand in mine and squeezing it tightly to calm and comfort me. I even opened my hand slightly, eagerly waiting for His calming touch to come.
As if the words were audible, I heard, I don't want one hand, I want both hands.
Pretty profound, huh? It was for me.
I took another deep breath and wrapped my thoughts around what had just happened.
As a visual learner, I clearly got the message. God wanted all my anxiety and fear, not just one handful. I could hear God's voice saying, Let go, Susan. Don't hold back. Give all your emotions to me. I will calm you, comfort you, and give you peace.
…and I did…and He did.
No matter where you are―even in a dentist chair―God will speak to you somehow, someway when you call out to Him. Perhaps His message to you will be similar to mine: Let it go. Give it all to me. I will calm you, comfort you, and give you peace.
Let Him have all your worries and cares, for He is always thinking about you and watching everything that concerns you (1 Peter 5:7, TLB).

Don't worry about anything; instead, pray about everything; tell God your needs, and don't forget to thank him for his answers (Philippians 4:6, TLB).
From My Heart to Yours,
This was written by me and my husband Bill in 2008 for a Valentine's Day message one year before his death. I had asked him to share his thoughts on our years of moving, with the hope that it would give women insight and perspective into their husband's often hidden feelings and emotions about moving. The message is timeless for marriages that are "on the move," or even a gentle reminder for loving and understanding your man.
I thought this was a good time to share it again. This is my Valentine's gift to you…
________________________________________________________________________
In 2008 I wrote: "As some of you know, Bill and I have been married for 43 years. We have weathered 14 moves, along with major life transitions, and huge personal changes that come with uprooting and relocating a marriage, children, home, lifestyle, and relationships.
I asked Bill to share some of his thoughts, fears, and feelings during our difficult years of moving. I hope this will give you insight to understand your husband, and know how to best encourage and love him during a move.
I feel that If I had known what was going on in his head and heart then, I would have worked harder (and prayed more) at bridging the gap between us. I am amazed and humbled to know that anything I said or conveyed through my actions during those years was received as he has described below.
God has once again reminded me of His grace by allowing Bill to see me through eyes of love and a heart of forgiveness for all the times I failed to be loving and forgiving towards him."
In 2008 Bill wrote: "Most men don't talk about their feelings. If we did, we would tell you that they come right from the core of a man; they address his worth, his ability to provide for, and protect his family. Although I did not address those feelings at the time, they were real, and drove my motivation, my emotions, and my behavior.
Looking back at our many moves, I recognize my feelings of impatience with our children, frustration over things not coming together quickly enough, and even anger with Susan for not meeting my selfish needs. Doubt would flood my mind. Fear would creep into my day. I often thought I had made a terrible mistake by making so many corporate moves. I would ask myself questions like, 'Why did I ever agree to take this job (or promotion) and uproot my family? Will I succeed at my new job (or position)? Will I be a fit? What will happen to our family if the job doesn't work out and we have to move again?'
I felt the loneliness and emptiness of starting a new job before my family moved. It was hard to spend nights alone in my hotel room, in an unfamiliar city, when everyone else at the company would go home to their family. I would question why our house hadn't sold before we moved, and how long it would be before we would be together as a family again. I would tell myself that I would have to work harder and longer hours to make the job and relocation a successful move in my career.
Pretty tough stuff, and believe me, I'm not comfortable sharing like this.
Susan and I were disconnected by miles and emotions and I wondered if we would ever reconnect.
What I didn't know was how to help (or fix) Susan's emotions while treading emotional water myself. We were fighting for our own survival, gasping for air, trying to keep our heads above water.
Her words of affirmation, encouragement, and the assurance of her unconditional love for me, were her pom-poms cheering me on each day during those difficult years. Her sacrificial love covered me with God's grace each day while she minimized her hurts while helping mine to heal.
I have learned over the years that the total disruption of a marriage and family who move takes its toll on every member of the family, but not as much as on the relationship between husband and wife.
It's easy for Satan to drive a husband and wife apart during a difficult, stressful time when they need each other the most. He will use anything–even a move–to destroy a marriage. I would say to couples–be united in Christ, pray against anything, or anyone, that would destroy your marriage. Claim God's promises of hope. Recognize the stress cracks, and don't let them divide and break you.
So, grab a pom-pom, and be your husband's cheerleader! (I know you have a pom-pom if you've been around Susan). And, as a matter of fact, the principles in these tips can go both ways in a marriage, although men can skip the pom-pom…
Tell him you respect him and know how difficult it must be with a new job.
Try to breathe oxygen into his world by giving him lots of grace, reassurance, and understanding.
Look for things that he is doing right and then tell him.
Make it a habit to spend at least 20 to 30 minutes a day for each of you to debrief.
Be pro-active and plan down-time/date-time for just the two of you.
Communicate your love in ways that can be seen, heard, and felt.
When a woman encourages her husband, she gives him confidence and hope. When a man listens to his wife, he gives her honor and value. When they mutually communicate and connect with one another they begin the journey of moving closer together in any life change."
Then Bill added, "That's about it in a nutshell , Susan. I sure hope what I've said and learned will somehow give a couple greater insight for the road ahead in their marriage."
In 2008, I wrote in my Valentine's card to Bill:
"I cherish you to the depth of my soul.
You are truly God's greatest gift to me and the love of my life.
I love you with all my heart!
After all these years, I'd still follow you to the ends of the earth!
All My Love,
Your Susan"
In 2018, on this Valentine's Day, those words are still written in my heart. I would only add: "…And one day, I'll follow you to our eternal home, and we will be together again."
A friend stopped by our Just Moved office for a visit and during our conversation she said, "I know why I've never settled in and feel so disconnected since I moved here. It's taken me a long time, but I've finally figured it out. I've never completely unpacked and gotten rid of all the boxes that I brought with me!" She went on to explain how she had quickly unpacked all her belongings and discarded those boxes, but still had boxes of emotions and feelings that she had never unpacked.
They had become her hidden baggage of grief, loneliness, anxiety, fear, comparison, inadequacy and loss of identity. The tightly packed emotions and feelings she felt inside had kept her from starting over and moving forward with life since she moved here.
Our conversation brought back memories of my own "unpacked boxes" when we moved. Too often I became withdrawn and disconnected because I never unpacked boxes of stuff inside that needed to be handled with care and understanding. I suffered silently as I did the next thing in the routine of moving– getting our children nestled in to school and activities, settling in a new home, finding a church and learning my way around the area. With Bill's new job being all consuming, there was little time left for us. I kept that box of hurt inside, too.
As I began to grow in my relationship with God, I knew that I had to begin the process of unpacking those moving boxes that seemed to accumulate move after move. I prayed for His guidance to not only help me unpack, but to get rid of those boxes. I began to cling to the promises in His word (and believe them).
This is the life-changing sentence of scripture in I Samuel 17:22 (NASB) that helped me know where to begin…
Then David left his baggage in the care of the baggage keeper…
David, the shepherd boy, left his "baggage" in care of the "baggage keeper" when he had to overcome and defeat the giant, Goliath. He left behind the things that would keep him from moving forward to get to the battle line to defeat Goliath.
You can leave your baggage of unpacked boxes, full of feelings and emotions, in the care of your personal Baggage Keeper–Jesus Christ. He is the one who can carry all your "stuff." Nothing is too heavy for Him. Not only will He lighten your load, He will bear your burdens. He will equip you to unpack, overcome, and release whatever is keeping you from moving forward.
In other words, lay it all down at the feet of Jesus. Daily let it go. Daily remind yourself that you are not unpacking alone. Yes, I said daily. It's so easy to pack those boxes and pick them up again each day. We try to handle our feelings and emotions in our own strength and manage them alone. It is an everyday battle, my friends.
I, too, have to choose to leave whatever giant emotion I'm facing for the day at the feet of Jesus. Many a day, He carries me in His arms because I'm too weak to stand alone. I fight the battle of emptiness with the loss of Bill. Many a day, I fight feeling overwhelmed with house maintenance, ministry needs, people needs and even my own emotional needs. Some days I fight feeling inadequate to write or speak and battle the giant of comparison. There are times when unpredictable grief washes over me like waves in the ocean. These are all boxes of giant emotions that I choose to fight as I lay them down daily and give them to my Baggage Keeper.
What still needs unpacking in your life? What feelings and emotions are keeping you from starting over and moving forward after your move, or any time?
Choose now to run to Jesus and lay them down at His feet. Begin to start over with hope and move forward with faith.
From My Heart to Yours,