Hope and Encouragement for the Uprooted
Speaker, Author, and Founder of Just Moved Ministry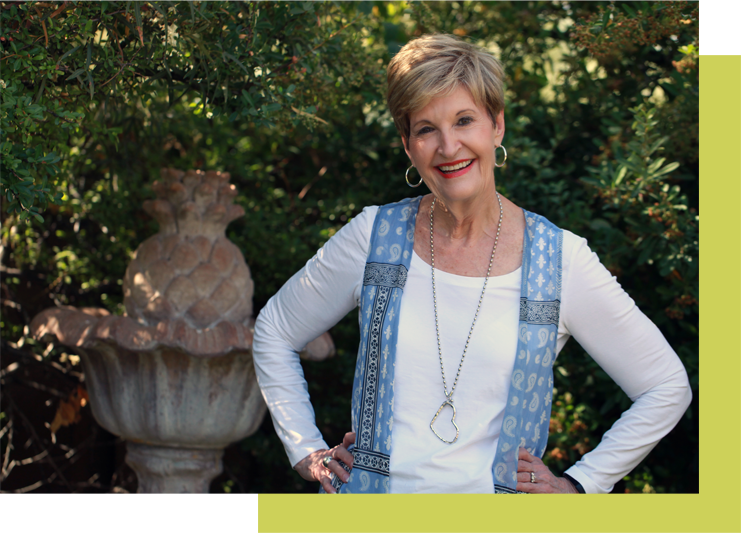 I have a passion for helping women trust God and live out His Word as they navigate times of change and uncertainty. For more than 30 years I've crisscrossed the globe bringing hope and encouragement to women in the military, in churches, on the mission field, and in communities. No matter your life place - single, married, divorced, widowed, or retired – God offers a path of hope, meaning, and joy, in the midst of your circumstances
The message that Susan shared at our Women's Retreat was unforgettable! Susan is a dynamic and skilled speaker. She is "real." She can have you laughing one minute and crying the next. Her ability to reach the heart of each person in the room is amazing. We loved her so much that we invited her back the next year!
Miranda, Franklin, TN
Thanks for your ministry to all our women this week. I know your light is shining all over our base. You have done a great job pouring into our ladies, thus many men will be blessed. …thanks for allowing our Lord to use you to make a positive impact in people's lives.
Air Force Chaplain
Susan, I was already choosing joy, but now my joy overflows. What an amazingly awesome weekend. Your talks on joy were so inspirational, uplifting, and encouraging. You truly blessed my socks off.
Retreat attendee
Susan was a phenomenal speaker. She embraced me as if she knew me forever. She brought me to tears and inspired me. We received positive phone calls, e-mails, and texts from everyone in attendance. I have been doing programs for two years, BUT this was the best. 
Lyn, Retreat Coordinator
Thanks for the encouragement! As a new pastor's wife living in a new country, your words are invaluable. I want deep roots in His love so I can bloom for His glory.
Margaret, Hong Kong
Thank you for being here for us. You are an anchor for our military women as you speak to the challenges we face daily and help us focus on Christ, not our circumstances.
Michelle, army wife.
Thank you Susan for helping me to open my heart to the Joy that Christ saved for me. I'm thankful for this weekend, my first retreat, and will remember it forever.
Retreat attendee
Thank you so much for teaching us! I am so grateful for every word you speak and every hour you spend in preparation.
Emily in Texas
You are such an amazing speaker and teacher! I love to watch how you capture the audience's attention and convey your message in such an applicable and loving way!
Kendra in CA
I was moved by what you said, especially the part about being the friend to others that Jesus was to his friends. I've been so busy looking for the "right" friend, that I forgot to be one. You inspired me to make time for an old friend!
Conference attendee
We were all so incredibly blessed by Susan Miller, our guest speaker at our PWOC Women's Retreat! Susan is an amazing speaker and a woman who shines brightly for the Lord.
Mary, Army Wife in HI
Susan was phenomenal! She embraced all of us as if she had known us forever. She brought us to tears, and inspired us to go deeper in God's word. We had wonderful feedback from every one in attendance. I received phone calls, e-mails, texts…all positive. As program chairman for retreats, I try a new speaker each year, BUT Susan was the best.
Lyn in TX