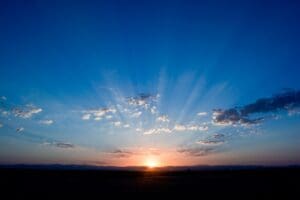 Every morning when I turn off the alarm clock, I glance over at a little pad of post-notes sitting on my bedside table that are imprinted with two words: "Stay Thoughtful." Every morning these two words start my day. They are a gentle reminder of what I should already know. "Stay thoughtful today, Susan, in what you say and in what you do." It doesn't say, Be Thoughtful, or Try to Be Thoughtful, or Remember to Be Thoughtful… it reminds me to stay thoughtful, not just over the holidays, but every day.
Then my mind began to think of other ways to stay:
Stay Kind
Stay Joyful
Stay Peaceful
Stay Compassionate
Stay Loving
Stay Content
The obvious became so clear to me, I can be these things when my focus stays on Jesus and stays on living out His love to others daily.
My mind is like a merry-go-round, whirling with things to do this time of year. A full calendar, a busy ministry, thinking about finding the right turkey on sale, finding my holiday recipes, making a list of ingredients, pulling fall decoration boxes from the garage . . . you are probably not far behind me. Our list can go on and on. Let's take a minute from this craziness before it consumes us. You and I both know there is so much more than the tasks and to-do lists over the holidays.
I know I need to stop and get off the merry-go-round I am riding. I need to refocus from doing to being, from rushing to staying. I need to stay focused on Jesus and I need to stay intentional about living out His love to others.
I think it's a good idea to start our day with this little prayer. I'll place it right next to those post-notes by my bed so I'll see it each morning when I start my day. What about you?
Oh Lord, with this holiday season approaching, and all the distractions that can so easily rob me of reflecting YOU, may I be ever mindful to . . .

Stay Thoughtful in the busyness of the season,

Stay Kind in my interaction with people,

Stay Joyful even when I don't feel joy,

Stay Peaceful in the midst of holiday chaos,

Stay Compassionate with those less fortunate than I am,

Stay Loving to those who are unlovable, and

Stay Content in my circumstances.
Have a grateful Thanksgiving, my friends, and happy cooking!
From My Heart to Yours,
I watched my last three soccer games for the season last Saturday. Yes indeed, back-to-back games, carrying my folding chair from one field to another, I sat on the sidelines, waving my pom-poms madly to encourage all the players. My two grandsons and my granddaughter played their hearts out for their grand finale games. One win, one tie, one loss. To me, they were all winning games. It wasn't the score that impressed me, it was the team attitude, perseverance, and effort that made them all winners. They gave their all; they played their best.
It's always interesting to observe and listen to the parents around me during the games. One dad's words were so tender and kind to his young son, who was struggling as a goalie and felt defeated. His dad's words were just what he needed to instill confidence that he could block that ball—and he did, the next time the ball came at the goal. I know the dad's words could have as easily crushed the young boy. I've seen that happen too.
One single mom never missed a game, even though she had to rearrange her work schedule to be there. She always came right when the game started. I watched her daughter as she spotted her mother on the sidelines every week. She smiled as their eyes met.
Another dad was on his cell phone texting the entire game. I saw his son keep looking over at the sidelines to see if his dad was watching him. His dad missed his son's winning goal.
A mom sat down and pulled out a book that she read the entire time. Several couples were preoccupied in a conversation with each other.
They missed the moment to cheer a great move, to thumbs-up a winning pass, to soothe a fumble with encouragement, or show compassion with a defeat.
Just watching your children in a sport, a play, a recital—anything they're involved in– speaks volumes without a word said.
A kind, encouraging, or positive word speaks volumes too.
What I observed on the soccer field, I took home with me for the holidays.
There are times during Christmas that I'm too preoccupied with my own agenda, and my own busy schedule. I'm focused on checking off my gift list, my grocery list, getting my house decorated, getting gifts wrapped…and on and on, so that…
I forget to look up and notice someone who needs a kind word of encouragement.
I miss the sadness in someone's eyes because I wasn't watching.
I don't seize the moment to cheer on someone who feels defeated and needs to feel hope.
I get so self-absorbed that I'm oblivious to what's going on around me, or right in front of me.
Oh Lord, may I not just watch, but see.
May I not just hear, but listen.
May I not just observe, but speak.
___________________
My friends, may the love of Christ flow in you and through you to permeate others with a fragrance of kindness and encouragement this holiday season.
But thanks be to God..who manifests through us the sweet aroma of the knowledge of Him in every place. For we are a fragrance of Christ….  II Corinthians 2:14-15
Merry Christmas my friends!
Spread the joy of Jesus,
I am a list maker. I have lists on my phone, on post notes, and on scratch paper. I confess,  I will even list something I've done and draw a line through it just to visually see my accomplishments. I have a pretty notebook for special long-term lists–categorized by subject, of course. I am a very well-organized, well-functioning, obsessive list maker. A list clears my mind, prioritizes my day, keeps me on track, and most of all, helps me to remember what I would normally forget.
My usual list-making for Thanksgiving is a grocery list. I go through all my traditional Thanksgiving recipes and write down all the ingredients that I don't keep in my cabinet the other 364 days. Going through the family recipes for the holidays is a tradition in itself. It turns back the years of memories, not only in my kitchen, but also in my grandmother's and my mother's kitchen, as we assembled and prepared the ingredients, then cooked and baked for Thanksgiving Day. I have to tell you that I actually came across an old, handwritten list my mother had made for ingredients that had been tucked in some of her treasured recipes. One day, I'm sure my daughter will find one of my lists among the recipes too. And so it goes…
Around Thanksgiving, it seems the conversation starters, or question probers, are to make a list of things you are grateful for. It's a question that's asked around the Thanksgiving table, when friends gather together, in casual conversation, and on social media. Gratitude lists are shared and commented on in articles, blogs, and newsletters, and are discussed on talk shows, the national news, and commercials.
I love reading, or hearing the list of a grateful heart. You and I should have a long list every day, because God doesn't give us a short list of blessings. They are bountiful, they overflow with abundance. Even if you don't list them all on paper, extend the list to ponder in your heart. The spoken and unspoken gratitude list brings us to a place of being humbly aware of God's grace, mercy and blessings in our life.
Since I am such a visual person, my written gratitude list is going to look a little different this time. I'm going to share some pictures from my phone that have been taken over the past year of people, places, and things. They speak volumes for my grateful heart.
Happy Thanksgiving y'all! It's time to gather recipes and a grateful heart…
@SusanJustMoved
It all started after a sleepless night worrying about all the major repairs – from roof leaks, to inside water damage – that needed to be addressed first thing the next morning. At times, worry does seem to creep in, doesn't it?
Early the next morning, with coffee in hand, I settled in to my favorite chair to read my devotional, pray for the day ahead, and center my thoughts from worry to trust. My emotions were fragile, and I felt overwhelmed with all that would be involved in the process of repair work, and what I imagined it would cost.
As I prayed, the word "nice" kept surfacing in my mind. "Oh Lord, please let the people I have to talk to today about all of these issues be nice to me." I just didn't think I could handle an unkind or rude person in my state of mind. I felt sure I'd burst into tears. Looking back, it's funny how I felt: if everyone was kind or nice to me, I could handle whatever the outcome.
Each person I spoke with was not only nice to me, but kind as well. They went above and beyond what was required. When I hung up the phone, all I could say was, "Thank you Lord!" I had asked for little, and received more than I could have imagined. People, simply going out of their way to be nice and kind, strengthened my fragile emotions and changed the course of my day. It took so little to make a big difference.
That was the same day a stranger "paid it forward" in the drive-through line at Starbucks and bought my coffee, and I received a lovely card in my mailbox from a friend who just wanted to say she was thinking of me. God is a God of details and surprises, and He encouraged me in the most unexpected ways…and it all began with people being nice and kind.
What if? What if you and I went above and beyond this Christmas and practiced random acts of kindness to people in the most unexpected ways? At a time when "hurry" is normal, what if we slowed down and took the time to send a personal note of gratitude. When lines are long, and patience is short, what if we let someone go ahead of us who has fewer items to buy. What if we paid it forward and treated a stranger to a cup of coffee, or a meal. What if we went out of our way to speak and act nicely, knowing it just might strengthen a fragile heart and change the course of someone's day.
It takes so little to make a big difference…
I'm getting a little bit crazy with the holidays coming.
Calendar getting full… schedule time with friends… ministry is busy… thinking about turkeys—the ones on sale… stuffed or unstuffed this year?.. remember to find recipes… make list of ingredients… pull fall decoration boxes from garage… take a deep breath… Christmas boxes are next to them.
Say it isn't so. Really?
It is obvious that my mind is like a merry-go-round, whirling with things to do. You are probably not far behind me. Let's take a minute from this craziness before it consumes us. You and I both know there is so much more than the tasks and to-do lists of the holidays.
Simply put, Thanksgiving is all about being thankful.
I stop and get off the high horse I am riding. I refocus from doing to being. I let my thoughts drift to the people who matter in my life. My heart begins to overflow with thankfulness. My mind is flooded with gratitude. I need to tell them how much they mean to me. I need to share what I feel through my words, in the midst of showing them I care through my actions.
This is how I will begin…
I LOVE you because…
I APPRECIATE you for…
I VALUE you because…
I ADMIRE you because…
I RESPECT you for….
THANK YOU for…
How about you? Now is the perfect time to say what you've been meaning to say for a long time—to your spouse, your children, your family, and your friends.
From my heart to yours,
Susan