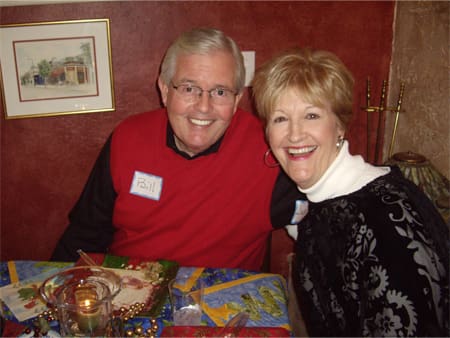 It happened years ago on a busy two-lane road that was a major thoroughfare from south to north Phoenix. My husband, Bill, was driving home from work in his small two-door pickup truck and had stopped at a red light. He looked in his rear view mirror and saw a car coming in the distance at a high speed. Bill thought the driver would see him stopped at the light and would start braking. What Bill didn't know was that the driver had just left school and was preoccupied with the loud rock music on his radio. The driver either didn't see the red light or didn't see Bill stopped at the light.
He didn't brake.
He rear-ended Bill's truck at such an impact that it flipped the truck over and into the oncoming lane of traffic, hitting a van that was also stopped at the light.
As the helicopter whirled overhead and the fire truck and ambulance arrived, Bill had to be pulled out through the shattered window of the truck. It was a miracle he survived such a traumatic accident and that no one was seriously injured. His body was embedded with shards of glass, which we continued to pick out of his skin and head for months. He had a concussion, his hand was broken, and he was badly bruised and battered from head to toe. The driver of the car that hit him was able to walk away unharmed from the accident.
When Bill was released from the hospital, he could not get in or out of bed or walk to the bathroom without my help. He was too incapacitated to go to work for several months. The physical trauma was hard, but the emotional trauma was harder. He had nightmares of the accident and was hesitant to even ride in a car, let alone drive one.
Spending days, weeks, and then months at home as Bill's caregiver, I found myself, along with Bill, getting discouraged. Every morning as I went in the bathroom to brush my teeth and splash cold water on my face, I would stand there in front of the mirror with tears of exhaustion in my eyes and whisper to God in prayer, "Let Bill begin to heal today."
I was reminded of the parable on prayer in Luke 18:1-8, where Jesus told his disciples a story to illustrate their need for constant prayer and to show them that they must never give up. The parable tells the story of the persistent widow who repeatedly made her request for help before a godless judge. I imagined her relentlessly getting in line every day until he responded. As each day went by I would take a small step forward as if I were in line, and whisper,
"It's me again Lord. Is it Bill's turn to begin healing yet?"
For us to persist in prayer and not give up does not mean an endless plea as the widow did in the parable. Constant prayer means keeping our requests continually before God as we live for Him day by day, believing He will answer. When we live by faith, we are not to give up and not to lose heart. God may delay answering or He may not give us the answer we pray for; but every prayer is heard and, in God's infinite wisdom, answered. As I persisted in prayer, it was another step forward in the growth of my faith, trust, and hope.
It took a long time, much longer than we wanted, for Bill's complete physical and emotional healing. In God's perfect timing, he grew stronger and we grew stronger together. What God taught us, especially me, during that waiting time, I could have learned no other way. At that time, I personalized Proverbs 3:5, "Lean not on your own understanding, Susan. Lean on Me, trust Me. Seek My will in everything, and I will direct Bill's path."
You might be going through a really difficult season of life, circumstances beyond your control, or a life-changing crisis. Perhaps you too need to "get in line every day," and persistently pray with faith and hope, trusting God every step of the way. Never give up, never lose heart!
I love to read and re-read stories in both the Old and New Testament of the Bible. It is in those timeless stories that I learn immeasurable things about God – His unconditional love for us, His mercy and grace in our lives, His forgiveness, and how to be Jesus to others.
I don't know about you, but I need to be reminded of those things over and over again. Too many times the world's view crowds my mind and I can easily get distracted from the truth of God's word. I need to go back to the Bible often to read and re-read what I know and believe. His word is fresh and new every time and I am always learning more!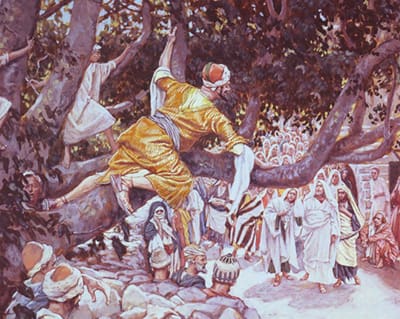 All that to say, I was preparing a devotional for a large gathering of women in my home last week and I had been re-reading the story of Zacchaeus in Luke 19:1-9. God never fails to teach me something new, or give me deeper insight or meaning from His stories. Let me give you a glimpse of Zacchaeus' encounter with Jesus and what I learned this time.
Jesus was passing through the town of Jericho on his way to Jerusalem and a crowd of people began to follow him. A rich tax collector, Zacchaeus, wanted to see Jesus too. Not only was Zacchaeus small in stature, he knew he was also despised and hated by the crowd as any tax collector was in those times. So he ran ahead of the crowd and climbed high up in the thick branches of a sycamore tree. The branches were covered with large leaves, so he could not be seen, but he could see Jesus. When Jesus came to the sycamore tree, He looked up, saw Zacchaeus, and called him by name. "Zacchaeus hurry and come down, for today I must stay at your house." He came down and took Jesus to his house in great excitement and joy.
Jesus offers unexpected love and acceptance, and that love becomes a life-changing force in Zacchaeus' life. Jesus' gift of grace to Zacchaeus prompts Zacchaeus to offer grace to others by giving money back to the poor. His inner change is revealed by his outward action and changed behavior.
WOW!! I am all over what God revealed to me in this story!! Read on….
First of all, you can't hide from God. No matter how hard you try, how far you run, or where you go, God knows exactly where you are. There is no secret he doesn't know and no past you can run from. He sees through the mask you hide behind to cover your pain, hurt, and brokenness.
Then, God sees you. Yes, wonderful, uniquely created, YOU. In the middle of a crowd, He singles you out. He's got His eye on YOU. He loves you, accepts you, and forgives you – always, forever, and no matter what.
And, God knows your name. Not only does God see you, He even calls you by name to be His own daughter. He calls you down from all the branches of busyness that cover you each day. He is calling you by name to say yes to Him!
But Wait, There's More!
Consider doing these things…
Be a "tree" in someone's life! Zacchaeus climbed a tree to be able to see Jesus. Allow others to be able to see Jesus in your life. Spread your branches of trust, faith, and hope for others to see Jesus in you daily and during tough times.
Climb higher than your circumstances for a clear view of Jesus. Zacchaeus also climbed high above the crowd to get a great view of Jesus. Sometimes you have to rise above your circumstances that might cloud your view of Jesus. It's so easy to lose your vision of Jesus when you are preoccupied with hard issues you're going through, or in the thick of your to-do list or busy schedule.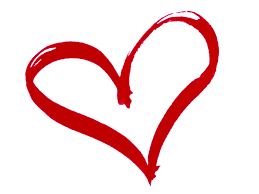 Go out and startle someone with the unconditional love of Jesus. Jesus "startled" Zacchaeus by seeing him hidden in the sycamore tree and calling his name. Be Jesus to someone and "startle" them by showing His love today. The best place to start is with your family!
I think you and I – and Zacchaeus – have learned a whole lot of life-changing stuff from his simple little story. Sure does entice me to want to read more. I'm hoping you do too….
From My Heart to Yours,
(This month we bring back one of Susan's most popular blogs. Definitely worth repeating!)
It isn't actually the tooth that hurts, it's the gum above the tooth, I told myself.
I put up with the discomfort for a week, but when a week came and went, my better judgment said go to the dentist. I called my dentist office and they got me right in. One look, one x-ray, and he sent me straight to the endodontist.
"It's an abscess. You're going to need a root canal, and then some further surgery due to bone loss," he said.
Oh, this is just great, I thought. Like I need the expense and inconvenience of a major tooth problem right now.
I took a deep breath as the dental chair reclined and the shot in my gum began to numb the area. I knew I'd be held captive with my mouth open and the sound of the drill for at least an hour. My nerves began to kick in and I could feel my heart rate increasing.
I kept repeating over and over again in my head, Take my hand, Lord, take my hand. I envisioned God placing His hand in mine and squeezing it tightly to calm and comfort me. I even opened my hand slightly, eagerly waiting for His calming touch to come.
As if the words were audible, I heard, I don't want one hand, I want both hands.
Pretty profound, huh? It was for me.
I took another deep breath and wrapped my thoughts around what had just happened.
As a visual learner, I clearly got the message. God wanted all my anxiety and fear, not just one handful. I could hear God's voice saying, Let go, Susan. Don't hold back. Give all your emotions to me. I will calm you, comfort you, and give you peace.
…and I did…and He did.
No matter where you are―even in a dentist chair―God will speak to you somehow, someway when you call out to Him. Perhaps His message to you will be similar to mine: Let it go. Give it all to me. I will calm you, comfort you, and give you peace.
Let Him have all your worries and cares, for He is always thinking about you and watching everything that concerns you (1 Peter 5:7, TLB).

Don't worry about anything; instead, pray about everything; tell God your needs, and don't forget to thank him for his answers (Philippians 4:6, TLB).
From My Heart to Yours,
It's true. I have gophers in my backyard.
My backyard wall, (walls are common around houses in Arizona), backs up to a shallow ravine, commonly called a "wash" in neighborhoods like mine. I love the privacy the wash provides between my home and the neighbors' homes. My neighbors can't see me on my patio in my pajamas!
However, the downfall of living by a wash can be an invasion by what I call my "creatures from the black lagoon" – gophers.
Gophers live most of their lives in underground burrow systems they have dug. They will occasionally venture above ground to feed on plants close to the burrow entrance. They are certainly not as charming and lovable as my rabbits and song birds.
When I first discovered their holes and dirt mounds near the wall, I was so fearful of their invasion into my manageable, well-kept little backyard, with my lovely geraniums and faux green grass. I know it's silly, but I was afraid to encounter a gopher face to face. Fear of even going near their territory soon became an obstacle to enjoying my backyard.
Finally, I woke up one morning and decided enough of these mind games. I was not going to let fear of the unknown rule me. I was determined to overcome these creatures who, I thought, were perched in the bushes ready to jump out and scare me at any time.
I put on my brave self, my cowgirl boots for protection, my oversized work gloves, and with a long-handle shovel, marched into the backyard saying in a loud voice over and over, "Lord, you and I can do this together. Help me overcome my fear!" I poked the holes and the mounds, just daring a gopher to show his furry face. I flattened the mounds and covered the holes with dirt. I faced my fear head on and felt empowered.
Yes, I still have gophers, but my fear of them has been conquered.
My gopher story may sound silly, but it was a very real picture of the many times I've called on God to help me face my fear. Especially since Bill died. I have faced:
Fear of the unknown.
Fear of loneliness.
Fear of stepping out of my comfort zone.
Fear of "what if" for the future.
Fear of a major life change.
Fear of more personal loss to come. 
Many times in the middle of the night or when I wake up in the morning I can be gripped with fear over some real or imagined hurdle that feels overwhelming. Can you relate?
Fear might clutch your heart and flood your mind and emotions as you face:
Fear of losing your home.
Fear of losing a job.
Fear of moving.
Fear of a serious illness.
Fear of addiction.
Fear of a severed marriage.
Fear of a broken relationship.
You and I can control our fear or let our fear control us. It's as simple as that, but it's not always easy. Many a day I have to release my fear and give it over to God through prayer, perseverance, and sheer determination to not let it consume me. I have to lay fear down at His feet, then stand up and move forward by His power and strength.
The enemy will use every opportunity to rob us of trusting God. He will use the fear in our lives to discredit the power of God to handle our situations. If we let the enemy have a foothold in our day, fear can be all consuming and play havoc with our emotions.
But I have learned that fear is not of God. "For God has not given us the spirit of fear…." (2 Timothy 1:7) All through the Bible, two little words "fear not," encourage us and reassure us that we can trust God, regardless of our situation.
There are five reasons in Isaiah 41:10 to remind us why we should not give in to fear and discouragement. "Do not fear, for I am with you; Do not anxiously look about you, for I am your God. I will strengthen you, surely I will help you. Surely I will uphold you.…"
I am with you, comforts us with the assurance that we are not alone. God's presence is with us.
I am your God, reminds us that He is our personal God. He cares about every detail of our lives.
I will strengthen you, assures us that when we feel overcome with fear, God is our strength to overcome.
I will help you, reminds us that God will not fail us or abandon us. He will walk with us through our fear.
I will uphold you, assures us that God will lift us out of the pit of fear. He will support us and keep us from sinking into despair.
And by the way, if you happen to find a gopher in your backyard, do not fear. Just give me a call. I'll come over and we'll conquer the critters together.
From My Heart,

It happened again. I got on the plane, anxious to get to my seat and settle in quietly with a good book for the four-hour flight from Charlotte to Phoenix. My eyes focused on the numbers and letters above the seats in anticipation of putting my tote bag in my seat and getting my carry-on in the overhead compartment as quickly as I could.
I hardly noticed the woman sitting in the middle and the man sitting by the window as I took my bottle of water and book out of the tote bag and pushed the bag under the seat in front of me. As I fastened my seat belt, I finally looked at the woman next to me and smiled. Nothing too engaging, just being polite and cordial is my modus-operandi after I've had a busy few days speaking. I briefly said hello.
I couldn't help but look into her eyes as I spoke. They were noticeably red, with dark circles underneath and brimming with tears. Her face reflected an all too familiar pain and sadness marked with grief.
A quick nudge to my heart and emotions and I knew I was going deeper than a simple hello. "Heading back home to Phoenix?"
"No." She hesitated, then said, "We're going on to a place near the border for treatment for my husband. He has advanced, stage-four cancer that has spread. He's had chemo and radiation and there is nothing more that can be done for him. He wants to try another kind of treatment as a last resort."
"Oh," I said softly, "I am so sorry." I reached over and gently touched her left hand. Her right hand held her husband's hand tightly, as if it were a life-line between them.
During our flight, the only time she let go of his hand was when she lovingly tucked a blanket around him, opened his crackers, poured his apple juice, or helped him up to go to the bathroom. If she didn't reach for his hand first, he reached for hers. It was a picture of two people devoted to each other.
I guess it was the compassion in my eyes – or maybe it was my touch – but the unspoken words between us at that moment seemed to bring her a little comfort. "I'm Susan, what's your name?"
"Rita," she said, "and this is my husband, Charlie." I leaned forward and looked over at Charlie. He was frail, gaunt, and very pale, but he managed a smile and nodded his head.
As Rita and I talked, I learned they had been married 52 years. She was from Germany and they met when Charlie was in the Air Force during the Vietnam War. They had two children and six grandchildren. They've lived in the same house for over 30 years in a small town in Ohio. I asked her if she had a group of friends, a support group, or a church family to come alongside them. "Only our neighbors," she said. "We used to go to church, but haven't been in the last four years since Charlie has been so sick."
I was beginning to see why God had put me in Row 6, Seat C. Rita desperately needed someone who had walked a similar journey and who understood her pain. Someone who didn't have all the answers, but enough to comfort and encourage her for a time such as this.
It was then that I began to share my own story of Bill and his stage-four cancer, how it spread so quickly, and how he lived only four months after the diagnosis. I went on to tell her we had been married 45 years, had two children, and six grandchildren. Bill had also been in the Air Force during the Vietnam War.
She leaned closer to me, tears rolling down her cheeks, and whispered, "I'm so scared. I don't know what I'll do without Charlie. I don't know if I can make it." 
My words to Rita poured out of a heart that had once whispered her same words and expressed those same fears. I reached for her hand and shared these things which I knew to be tried and true during my darkest days.
"Take one day at a time. Live each precious day together to the fullest, no matter how hard it is.
Trust God when you don't understand. Talk to Him, He's listening. Run to Him, He's your refuge.
God will give you the strength you need to get through this. He's right by your side and will never leave you.
God will comfort you beyond what you can imagine.
He will guide and direct you every step of the way when you feel alone and afraid.
You will make it, Rita. If I can survive, so can you." 
I knew we were going to land soon and I didn't want to miss the moment to say one last thing. "Can I pray for you and Charlie before we land?"
"Yes, I would like that," she said.
Although I'll never see Charlie and Rita again, I think of them and pray for them often. I can still see their hands, aged by years and love, held tightly together.
I smile knowing God had my seat and row waiting for me to sit down and settle in so He could carry out His perfect plan for a four-hour plane ride.
The Lord is near to the brokenhearted and saves those who are crushed in spirit. Psalm 34:18
It was a visual  picture that will be forever imprinted in my mind. She was an attractive, petite woman in her mid-forties, with shoulder-length black hair, white blouse, and a dark colored pencil-thin skirt. My eyes were drawn to  her large red purse as she walked down the long corridor. It seemed almost too big in proportion to her small size. I guess I needed to focus on something other than my thoughts. As she walked closer, I could tell she was coming towards us, especially since my daughter and I were the only two people sitting in the waiting area.
There wasn't a smile on her face when she introduced herself. It was obvious the news she was going to tell us was not good. "I'm so sorry", she said. "There's nothing we can do. The cancer has spread…."
I wouldn't let the reality of her words penetrate my mind, not now. I went into a mama's protection mode as I pushed back my own feelings to be strong for my daughter.  "We'll get through this, we'll get through this", I kept saying.  Even though I didn't believe my own words, I said them anyway. After all,  this was her daddy the surgeon was talking about. My husband of 45 years, but her daddy that she adored.  What I really wanted to do was run down the long corridor screaming "no, no, no…"
This seemingly empty section of the hospital and surgical waiting room suddenly seemed very cold, and I began to shake as I often do when I am chilled to the bone. I began to feel the chill of the surgeon's words pierce my heart. "A  rare, aggressive  form of colon cancer that has spread to the liver and beyond…." 
I knew this was something I couldn't fix with words, a hug, or a kiss. I knew I needed to lean into Jesus–no, fall into Jesus, like I'd never done before.
I felt numb as I pushed away the reality of losing Bill.  I knew the only way I could physically take another step, or emotionally face the time we had left, was by breathing in Jesus and His word with every breath I took. In the days ahead when I felt weak, His strength became my strength. When my sorrow was uncontrollable, His comfort sustained me. When I was overwhelmed, His peace filled me.  He wiped away my nightly  tears of grief with a smile to face each day.  
Jesus still does that today, seven years later.  
Bill lived four agonizing months after his diagnosis on a Good Friday and emergency surgery on an Easter Sunday.  I never left his side. Our love for each other seemed to permeate our hospital wing and hospice.  Bill radiated Jesus with every word he spoke to the doctors and nurses. When anyone asked him what he did, he would always say, "I am a Christ-follower."  His love and concern for me, and my love and care for him became a testimony of our devotion to each other.
I recently saw the surgeon who carried the red purse and stopped to introduce myself, knowing she couldn't possibly remember all her patients.  "Oh yes", she said, "I remember you, your husband, and your two children. You were quite an unforgettable family and your husband was a remarkable man.  He had such peace, even as he faced death.  He always managed to smile, even when he was in pain, and  there was an inner strength in him as his body weakened."
As I sat in church every Easter for the last seven years, I would vividly remember that Sunday as the beginning of a life change and loss that rocked my world – and our children's world –  to the core. But, I also remember that it is because of our risen Savior, that I will see my Bill again, face to face, in Heaven.  There will be no disease, no suffering and no pain – only the joy of being reunited together again.
Then, with tears and a smile, I sing deep from within my soul, "Because He lives, I can face tomorrow…."  
From My Heart to Yours,
"I am not skilled to understand what God has willed, what God has planned. I only know at His right hand is one who is my Savior."
(Words from an old hymn given to me by a beloved friend on August 9, 2009, the day Bill went home to be with Jesus.)
If you're like me, and have experienced a life-changing loss, the holiday season could look and feel different to you. You might somehow want to escape all the memories, traditions, and decorations. It's just too hard, and you're just too numb to face the pain of what will never be the same again.
As many of you already know, my life-changing loss was the death of my beloved husband, Bill. Your loss may be different from mine, but it can still be life-changing. It could be a job loss, the loss of your home and your possessions through a natural disaster, or the loss you experience from having to move away from family, friends, and all that is familiar. Perhaps it's the loss that comes with divorce, a broken relationship, a deployed spouse, or a debilitating illness. You too, have probably asked yourself, "How am I going to get through the holidays?"
A friend gave me a little wooden angel that sits on my kitchen counter. She has both arms stretched out, and raised above her head as if to say, "Yes, I can!" Every morning when I walk into my kitchen that little angel is a visual reminder that I want to be a woman who, in the midst of life-changing loss, says, "Yes, I can!"
I can be grateful this holiday season for immeasurable blessings, in spite of my emptiness—and so can you.  
I can focus, not on my loss, but on the undeniable faithfulness of God, regardless of my circumstances – and so can you.  
I can trust Him in all things—and so can you.
I can lift up my hands with praise for a Savior who comforts and soothes me in my loss like none other—and so can you.
This much I know: God will not leave us or forget us in our loneliness, pain, or suffering. His mercies are indeed new every morning.
By claiming these truths, my friends, we can get through the holidays. We can also create new memories, start different traditions, and choose to decorate less.
May you feel God's presence and peace this holiday season as you focus on the birth of our Lord and Savior, Jesus Christ.
From My Heart to Yours,
I was married to a man who cherished me as his wife and demonstrated his love for me in countless ways.
He was also a great "fixer" around the house.  Bill took care of most of our home repairs—from putting things back together that I had broken to repairing a leaky toilet.  He could assemble anything that came in small packages or large boxes – from toys to kitchen chairs.  When I wanted a room repainted, I taped the baseboards, he painted. He trimmed, cut, and maintained our yard while I planted the flowers.
Together we were a team.  I was the keeper of our home. He made sure everything was in working order.
For the most part, Bill enjoyed home maintenance. He loved seeing my smile of appreciation, hearing me say, "I love it!", and especially when I put my arms around him and gave him a kiss to express my gratitude.
Over the years, our teamwork became not only a shared responsibility for our home, but a shared memory of our life together in our home.
When cancer knocked at our door and quickly took Bill's life, my world was shattered. I had lost my best friend, soul-mate, and keeper of my heart. The personal loss was devastating. Trying to keep from drowning in a sea of emotions was about all I could do.
In the midst of my grief, I also felt the walls of our home collapsing around me. The responsibility of maintenance and upkeep was overwhelming. The things Bill naturally took care of, or what we shared doing together, I now faced doing alone. For the longest time, the simplest task was left undone. I felt inept and ill-equipped at doing anything. These feelings only intensified my grief and my aloneness….
But not for long. As I became emotionally stronger, so did my determination to rise above feeling helpless.  I wanted to learn how to do everything I could physically do on my own. I wanted to feel confident in being able to take care of my home and feel empowered by being able to do what I could by myself. I prayed for God's confidence to fill me and His power to strengthen me.  Then, I…
…went to sprinkler school on a Saturday morning at a home and garden store. I can now fix, replace, or splice my sprinkler tubing, and know what sprinkler heads work best for my yard. I taught myself how to work the sprinkler system control box (which was a real challenge!).
…went to an auto shop and had them show me how to replace the bulb in my turn signal and to change the oil.  The tires are next…
…felt like I was driving a computer, so I went to a class at the auto dealership to learn how my car works.
…bought a tall light-weight ladder that I could easily carry. Now, most recessed ceiling light bulbs are not too high for me to change. The rain gutters around my patio are also accessible to clean out with my handy ladder.
…learned by asking. My friends shared their tips and methods for repainting a room and the best way to paint wicker patio furniture. You should see the finished room and furniture now. A friend also taught me how to remove wallpaper.
…learned how to replace my air conditioning filters and any other filters in the house.
…googled how to remove dirt dauber and wasp nests from outside my house. I learned and conquered. (In fact, I google any question I have about how to do anything.)
My list could go on and on. There are so many little and big things I have learned out of necessity, perseverance, and determination.
I also learned a lot from Bill. He taught me well through our years together and shared memories. I often remember the little things – what tools he used for what, the right nails to use for concrete, hanging a picture the right way, how to plug holes in the wall with spackle, how to caulk, fix something broken, or put the parts together. I know he would be so proud of me today.
Yes, there are tasks that I can't physically do (or don't want to do). Dear friends will come to my rescue, or I'll have to call a repairman. But I'll always say, "Teach me how. If there's any way I can do it, I want to learn."
He gives strength to the weary and strengthens the powerless. Isaiah 40:29
But those who trust in the Lord will renew their strength;
they will soar on wings like eagles;
they will run and not grown weary;
they will walk and not faint. Isaiah 40:31
For You are my hope, Lord God, my confidence from my youth. Psalm 71:5
For the Lord will be your confidence… Proverbs 3:26
From my Heart to Yours,
Many of you followed me through pictures on Facebook as I traveled from Vicenza, Italy to Ansbach, Germany to Wiesbaden, Germany to speak to military wives. A picture speaks a thousand words. Take a good look…
These women, along with many of their husbands and children that I met, are etched in my heart. We shared Christ together, life together, prayed together, worshiped together, ate meals together, laughed and cried together. We made cherished memories, and took countless pictures. I taught them about our unchangeable God in their ever changing world. They taught me about rising above ever changing circumstances, in unchanging life situations.
I've been back home a while now…
and I still see their smiling faces.
I see their stress released through laughter.
I see their eyes, filled with tears they've learned to control, begin to spill over uncontrollably.
I hear them pray for each other, as they put a friend's needs above their own.
I feel their hugs and the reluctance to let go.
I'll never forget their testimonies of profound faith and trust in God in the midst of hard circumstances.
I'll never forget their gut-wrenching stories of situations they are much too young to experience.
Many of them face the stress of living on the edge of uncertainty and with fear of the unknown.
Yet, they also live with a resilient spirit of hope, perseverance, and optimism that defines the life that comes with being a military wife and mom.
These women are my heroes. They are the keepers of their home, committed wife to their soldier, and devoted mom to their children.
I hope you'll take a closer look at the women in the pictures. Choose one, (or two, or even all of them), and take a minute right now to stop and pray for the woman behind the picture, her soldier, and her children.
All those faces will suddenly become etched in your heart too…
Don't you just love this time of year! Spring is in full bloom! Nature is in harmony with colorful flowers, new green growth on tree branches, and birds chirping with joy.
Yet for many of you who are in the emotional upheaval of a move, or face an unknown future with moving, the season of spring has not arrived in your life. There is a lack of harmony with those around you, you don't feel personal or spiritual growth in this transition, and there is no joy in your heart – yet.
Let me encourage you dear sisters, your spring will come, you will bloom again! This is a season of life you are going through; it has come to pass, it has not come to stay. I know, because I have gone through the same dry and dormant seasons before, during, and after a move. I have felt the same feelings and faced many of the same situations
in moving that you have, and I too, could not feel the sun shining in my life.
Even when I couldn't pray for myself during those difficult times, God put other people in my life to pray for me. Now is the time for you to rest in God's promises, in His word, and in His faithfulness – and to know that I will pray for you.
So, tell me, how are YOU doing? How can we pray for you across the miles as we hold you close in our thoughts and hearts? Please take a minute to email us (prayerrequest@justmoved.org) with your personal prayer requests. You will be prayed for by our faithful prayer team for 30 days.
If I could send each of you a spring bouquet of flowers to encourage your heart, I would. Instead, I'm sending you a bouquet of prayers, wrapped with my love and tied with a ribbon of God's hope.
"In the morning, O Lord, Thou will hear my voice; In the morning I will order my prayer to Thee and eagerly watch." – Psalm 5:3
"…Be gracious to me and hear my prayer." – Psalm 4:1