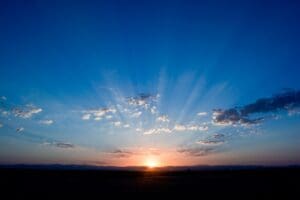 Every morning when I turn off the alarm clock, I glance over at a little pad of post-notes sitting on my bedside table that are imprinted with two words: "Stay Thoughtful." Every morning these two words start my day. They are a gentle reminder of what I should already know. "Stay thoughtful today, Susan, in what you say and in what you do." It doesn't say, Be Thoughtful, or Try to Be Thoughtful, or Remember to Be Thoughtful… it reminds me to stay thoughtful, not just over the holidays, but every day.
Then my mind began to think of other ways to stay:
Stay Kind
Stay Joyful
Stay Peaceful
Stay Compassionate
Stay Loving
Stay Content
The obvious became so clear to me, I can be these things when my focus stays on Jesus and stays on living out His love to others daily.
My mind is like a merry-go-round, whirling with things to do this time of year. A full calendar, a busy ministry, thinking about finding the right turkey on sale, finding my holiday recipes, making a list of ingredients, pulling fall decoration boxes from the garage . . . you are probably not far behind me. Our list can go on and on. Let's take a minute from this craziness before it consumes us. You and I both know there is so much more than the tasks and to-do lists over the holidays.
I know I need to stop and get off the merry-go-round I am riding. I need to refocus from doing to being, from rushing to staying. I need to stay focused on Jesus and I need to stay intentional about living out His love to others.
I think it's a good idea to start our day with this little prayer. I'll place it right next to those post-notes by my bed so I'll see it each morning when I start my day. What about you?
Oh Lord, with this holiday season approaching, and all the distractions that can so easily rob me of reflecting YOU, may I be ever mindful to . . .

Stay Thoughtful in the busyness of the season,

Stay Kind in my interaction with people,

Stay Joyful even when I don't feel joy,

Stay Peaceful in the midst of holiday chaos,

Stay Compassionate with those less fortunate than I am,

Stay Loving to those who are unlovable, and

Stay Content in my circumstances.
Have a grateful Thanksgiving, my friends, and happy cooking!
From My Heart to Yours,
Over the years, I have had many cherished memories of Christmas with my family. One memory in particular that I love to share often was about a nativity set I had given to my grandchildren. I wanted them to have the freedom to interact and play with each figurine so it would help them learn about the birth of Jesus.
A priceless moment was when my 4-year-old grandson and his little sister were playing with Mary, Joseph, and baby Jesus. They would take the small figurines all over the house playing out the scene in the manager. Invariably, they would lose one of them, and then desperately search room to room for who was missing.
Their chatter back and forth stopped, and then I overheard Savannah say, "Has anyone seen Mary?" It was only a matter of minutes before Mary was found under the kitchen table.
Not long after that, Austin lost baby Jesus somewhere between his bedroom and theChristmas tree downstairs. In a panicked voice he yelled, "I lost Jesus! Where is Jesus?" He ran through the house in a desperate attempt to find the little baby Jesus. No one spoke a word as they searched all the places Jesus could possibly be. Then, out of the silence came Austin's voice with both relief and excitement as he shouted, "I found Jesus! I found Jesus!"
I smiled as I grasped the impact of those words.
Oh, if only we would all find Jesus with that same kind of profound joy and excitement! Sometimes in the busyness of our days, we seem to lose sight of Him, only to rediscover He's been there all along.
This Christmas, I hope you too will find Jesus― in unexpected places, in the ordinary of your days, somewhere between where your morning starts and your night ends.
He's just waiting for you to discover Him ― or find Him ― and to call Him by name.
And when you do, I can just hear the excitement in your voice as you say, I found Jesus! I found Jesus!
And you will seek me and find me, when you search for me with all your heart.

Jeremiah 29:13
And the angel said to them, "Do not be afraid; for behold, I bring you good news of a great joy which shall be for all the people; for today in the city of David there has been born for you a Savior, who is Christ the Lord!

Luke 2:10,11
Merry Christmas from my heart to yours!