As you can imagine, I have faced numerous home and yard maintenance challenges over the years since Bill died. He was a great handyman fixer-upper. I learned a lot about the basic how-to's from Bill, and can still hear his voice explaining the way to fix things.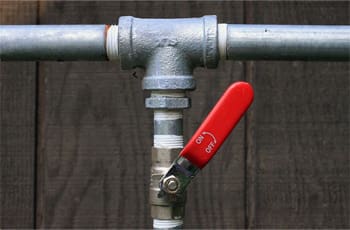 For the most part, I will either seek Google's input or YouTube's visual step-by-step instructions. I have even gone to Home Depot's workshop on how to fix sprinkler systems or, as I call it, "sprinkler school." If you need your sprinkler fixed, I'm your girl! Needless to say, persevering to learn how to fix, repair, replace, or install has given me a sense of empowerment in being able to take care of my home and yard.
But don't let all that fool you my friends. My "I can do it" mantra certainly has its limits. There are definitely repair issues that are beyond my capability to fix. I've certainly tried to patch a leak on the roof (silly me), change out the entire shower head components, and fix major plumbing leaks – among other crazy over-my-head things I won't mention! I have to remind myself often that at least I excel in growing beautiful geraniums!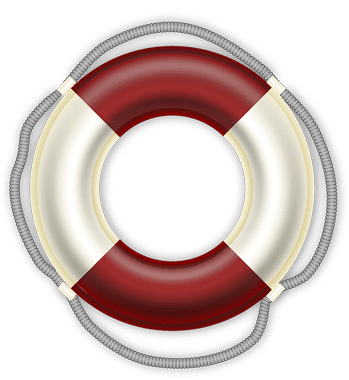 From the beginning of life without Bill, there have been men who remain friends and brother's-in-Christ to me. There are those who have never forgotten Bill's mentoring during their early years of marriage, his teaching that impacted their life as a husband and father, his friendship during a crisis in their lives, and husbands of our beloved couple friends. They are caring, attentive men who continue to honor Bill by checking in periodically with me over the years. Yes, I am blessed beyond measure and deeply grateful.
It has never been easy for me to ask for their help. Maybe that's just a southern thing, like trying to be a steel magnolia. Who knows.
I don't want to impose, inconvenience, or bother anyone. Everyone's life is so busy these days. No one needs one more thing to do on their plate.
Over time, my heart and attitude has begun to change. I kept hearing the same thing over and over again. "I know it's hard for you to accept my help, but don't deny me the privilege of helping you." I had been thinking about this all wrong. I was trying to be too self sufficient, they were trying to serve me.
I thought it would be an imposition, they thought it was a privilege.
Oh. my. goodness! I was denying God's provision to meet my needs. And my God will meet all your needs….Philippians 4:19
Perhaps you too are alone. Your husband might be deployed, or you might be single, divorced, or widowed. You might be young and able to tackle any challenge you face in life, or maybe you're older and struggle to overcome the challenges you face each day.
Don't hesitate to ask for help or accept help when it's offered. Don't be too stubborn, self-sufficient, or proud like I was. Most people want to feel needed, they want to help, and they want to serve.
And, you know what? You might even be that someone who will offer help and who wants to serve a friend in need … whatever that need might be. You just might be God's provision in someone else's life. Think about that.
From my heart to yours,
It was one of those unexpected encounters on an ordinary, uneventful morning.
I took my oldest granddaughter to a southern landmark restaurant for breakfast when I was in Atlanta visiting family and friends. It was a no-frills, down-home, country-cooking, everything-is-better-with-bacon-biscuits-and-butter kind of place. The blackened, aged grill was sizzling with eggs, bacon, ham, and sausage, and was in full view as we walked in the door. It was as if we'd walked right into the midst of all the kitchen action. We couldn't wait to have what was cooking. The coffee pots were constantly being filled up and poured out. Everything was humming to the tune of being well organized by experienced people who knew the daily routine.
All the customers seemed to fit in together―from overalls to suits, country to city, young to old―as they sat up at the counter or in one of the booths that lined the windows. In the small restaurant, space was limited, but friendliness and southern hospitality overflowed from the waitresses to the cooks. (And, by the way, all the regular customers knew them by name.) "Come on in and have a seat," someone said from behind the counter.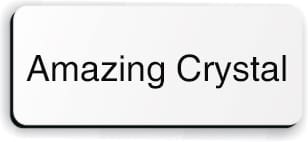 Within a matter of seconds, a server appeared at our booth with a brimming pot of coffee in hand. I quickly glanced at her name tag, then took a second look. "Amazing Crystal" stood out in big, bold print. The clip-on gold stars that designate years of service covered the name tag around her name. I loved her boldness and confidence in describing herself, and immediately liked this woman.
I looked at her and smiled as I repeated her name. "Amazing Crystal?"
"Yes, I try to be amazing every day," she said proudly. Her big welcoming smile embraced us, but, behind the makeup and mascara, her eyes looked tired and her face reflected years of stress.
Crystal went on to say how she believes in treating her customers with kindness, takes time to listen and interact, and gives them her best service no matter how busy she becomes.
"People need positive, caring people in their life. There's plenty of negative people who can pull you down," she said. I sensed she had experienced her share of negative people and was determined not to be one of them.
My granddaughter and I savored each bite of our delicious hot breakfast as Crystal checked in on us and anticipated our every need―always with a kind word and a smile. I watched her go to each table interacting with those she knew and making new friends of strangers. People who came in without smiling, perhaps because of a heaviness of heart, would leave with a smile and a wave. "Do come back to see us," she would say.
Like Crystal, I want to try to be amazing every day.
She was a gentle reminder to me of how little it takes and how simple it is to be amazing. It's not always about doing big things and it's certainly not complicated. It's about being nice, being kind, taking time to listen, smile, and be positive―even when you don't always feel like it. And, being amazing can be contagious. It's a lot like spreading joy and being a light in someone's darkness who just might desperately need to feel the love of Jesus through amazing you.
I will go back to that restaurant again when I'm in Atlanta, and I'm sure Crystal will greet me warmly and treat me like we are old friends. I can hardly wait.
Let every detail in your lives―words, actions, whatever―be done in the name of Jesus.… (Colossians 3:17, The Message)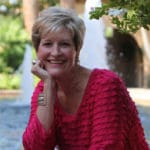 From My Heart,
Susan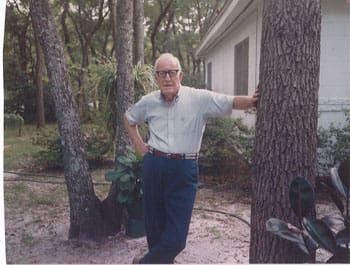 One of the sweet memories I have of my daddy was sitting beside him many years ago on a hand-made, hand-painted bench in our back yard. He made it out of scraps of wood from his wood pile and it has remained strong and steady for over 40 years. He built it with the skill of a fine carpenter, although he only referred to himself as a handyman around the house.
The weathered green bench sat in mom and dad's back yard for many years. Anytime I came home to visit, I would watch from the kitchen window when daddy was raking the backyard and wait for him to take a bench break, then I'd head for my spot next to him.
We would sit together and talk about anything—from the birds and the squirrels scampering around in our wooded back yard, to the rising cost of living, to how hot the weather was, to stories of the years he served in the military, to what the Bible says about how to live life. My daddy was a quiet, gentle, soft-spoken man of few words. The bench seemed to spark magic conversation between us.
When mom and dad went home to be with the Lord many years ago, my brother and I sorted through the keepsakes we wanted. I took the bench. It traveled from Florida to Arizona and sat on the front porch of our home, and then finally ended up in our back yard, all the more weathered.
As I walked by the all-but-forgotten-bench a few years ago, I stopped and ran my hands across the rough surface. I sat down thinking that it might not hold me, but it held firm. The memories of sitting on it with my daddy, my late husband, Bill, my children, and my grandchildren, flooded my heart and emotions.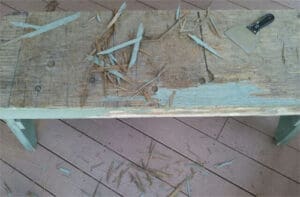 "It is time to restore this bench," I said to myself. I became excited about stripping and sanding it, filling the holes with wood filler, nailing down any loose wood, re-painting it a different color, and adding a bright cushion for the finishing touch!
Moved to just the right spot in my home today, the old-but-new bench continues to spark conversation magic.
My grandchildren take turns as they nestle in to sit next to me. We share all kinds of important stuff. Sometimes tears are shed over hurt feelings or a scraped knee, but mostly laughter ripples over a funny story or a joke. And as for me, well, I have the joy of sharing memories and stories as I once did on that very bench with their great-grandfather many years ago.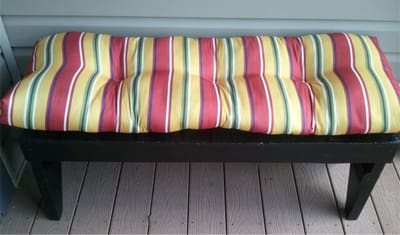 There are five things I've learned from that old bench.
Seize the moment to sit awhile with someone you love.
Talk about lots of things—important and not so important.
Share stories and recall memories.
Listen and remember.
Never forget that something old can be a treasure and, sometimes, can be restored to new again.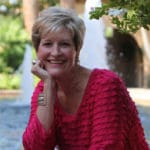 From my heart,
Susan
I was on a shoe mission, determined to find a pair of red flats.
I spotted them down the aisle and picked up my speed to get there quickly. I envisioned everyone else in the shoe store spotting them at the same time and racing to get them before me.
My heart skipped a beat when I stood in front of the red shoe display with no one else coming from either direction. "I'm safe," I thought. Mission accomplished.
My eyes glanced up and down the shoe boxes for my size. There was only one pair of size 8.5 left! Yay! I quickly opened the box, tried them on to make sure they fit, and admired them on my feet. Perfect! "Thank you Lord!" I whispered. (Yes, I even thank God for silly little things like red shoes that fit.)
The next day, I slipped on my jeans, a white shirt, some chunky jewelry, my red shoes, and I was ready to go to the office. My motto is, "Dress yourself, then forget yourself," and I was ready to do just that.
I took a step…then another step…then another. With each step, I heard a noise. Oh no! Could it be? Yes, it could, and it was ― my shoes were squeaking!
I knew I couldn't return them for another pair since there weren't any more in my size. I certainly didn't want a refund and be without the red shoes I loved. So, I decided to keep them and make the best of a squeaky situation. (I even asked on Facebook how to get rid of the squeak in shoes….)
If you ever have an unexpected squeak in your shoes, or in your life, don't lose heart my friends. Remember these things to help you take the next step:
A little color goes a long way to make your day. Whether it's red, orange, or purple, sometimes stepping out in boldness and adding a little color in your life, or shoes, is just what you need to brighten your day and lift your spirit. Go for it!
Overcome the squeak. Life, like shoes, can squeak, hurt, or even fall apart. Don't give up when the unexpected happens. Persevere to get past the issue. Rise above the obstacle. In the long run, it can be worth it.
Attitude can make the difference. Keep your focus on the positive, not the negative. My red shoes might squeak, but they sure are cute. I always laugh and say, "Well, you always know it's me coming when I wear these shoes!" It's amazing how a positive attitude can affect your day and the people around you.
Make the best of your situation. There are times when there is no turning back, no do-overs. The choice has been made and it may not have been the right one, but it was the best one at the time. You just have to make the best of the situation, learn from it, and move forward. I've done it, so can you.
Don't lose the joy. There will always be something or someone who will try to rob the joy or the enthusiasm you feel. Remind yourself that true joy is internal and comes from a deep inner relationship with Jesus. Nothing can rob you of that joy. It's the external things that bring you happiness—like cute red shoes. Shoes come and go—Jesus comes to stay. Don't confuse the two.
Just for fun, imagine the two of us on your next shopping trip. Looking for shoes? I'm your girl! I'll race to the shoe department and help you find just the right size and color. Then we'll have a cup of coffee afterward and share our "joy" in Jesus ― and in shoes!
From my heart,
Susan
As some of you may know, I was married for 45 years before Bill's death. We weathered 14 moves, along with major life transitions, and huge personal changes that come with uprooting and relocating a marriage, children, home, lifestyle, and relationships.
I asked Bill some years ago to share some of his thoughts, fears, and feelings during our hard and difficult years of moving. My hope was that women would gain greater insight into what men go through during the transition of a move, and how to best encourage and love their husband.
I know his words are just as impactful today as they were then.
If I had known what was going on in Bill's head and heart at the time, I would have worked harder (and prayed more) at bridging the gap between us.
God has once again reminded me of His grace by allowing Bill to see me through eyes of love and a heart of forgiveness for all the times I failed to be loving and forgiving towards him. I am amazed and humbled to know that anything I said, or conveyed through my actions during those years, had such an effect on him. Bill wrote:
Fear and doubt
Looking back at the many times we moved, I recognize my feelings of anxiety, fear, frustration, loneliness, and isolation. Doubt would flood my mind. Fear would creep into my day. Susan and I were disconnected by miles and emotions and I wondered if we would ever reconnect.
I often thought that I had made a terrible mistake by moving my family so often ― why did I agree to take this promotion and uproot my family? Will I succeed? Do I have what it takes? Why am I even doing this? What will I do if the job doesn't work out?

Loneliness and pressure
My new job always seemed to start before our family moved. I wondered when we would all be together again and questioned why our house had not sold. I felt the loneliness and emptiness of spending another night alone in my hotel room, in a strange city, when everyone else at the office would go home to a family. Financially, I had to make the job and relocation work. I would tell myself that working long hours would get all the work done and put me over the top for job security.
I certainly couldn't share all this with Susan. It would only upset her to know I had doubts and fears. She thinks I'm confident about all our moves and always excited about moving up the corporate ladder. Pretty tough stuff, and I wasn't about to tell anyone my feelings.
If men would talk, we would tell you that we have feelings and emotions about moving too. Our thoughts come right from the core of a man. These thoughts address our worth, our ability to provide for, and protect, our family. Although I did not address feelings at the time, they were real, and drove my motivation, my emotions, and my behavior.

The impact on our marriage
What I didn't know was how to help (or fix) Susan's emotions while treading emotional water myself. We were fighting for our own survival, gasping for air, trying to keep our heads above water.
Susan's words of affirmation, encouragement, and the assurance of her unconditional love for me were like pom-poms cheering me on each day during those difficult times. Her sacrificial love covered me with God's grace each day while she minimized her hurts while helping to heal mine.
I have learned over the years that the total disruption of a marriage and family routine takes its toll on every member of the family, but not as much as in the relationship between husband and wife. Isn't it just like the enemy to drive a husband and wife apart during a time when they need each other most?
It is when encouragement follows doubt and worry, when understanding comes after listening to fears and frustrations, when loneliness is melted away by coming together again, when communication brings connection instead of conflict, when God is the focus instead of yourself, and when praying rules your day, that love and hope will be renewed in your marriage.
So, grab a pompom and be your husband's cheerleader! (It might even be contagious!)
~Tell him you're proud of him and how difficult it must be with a new job.
~Try to breathe oxygen into his world by giving him lots of grace, reassurance, and encouragement.
~Look for the things he is doing right, not wrong, and tell him.
~Make it a habit to spend 20 to 30 minutes a day to debrief.
~Dwell on the positive, not the negative, things about the move.
~Be intentional about building him up, not tearing him down.
~Kiss him when he goes to work and when he comes home.
~Share something you appreciate about him, something you admire and respect about him, and a reason you love him.
On this Valentine's Day, my card to Bill would read: I cherish you to the depth of my soul. You are truly God's greatest gift to me and the love of my life. After all those moves, I would still follow you to the ends of the earth. And one day, I'll follow you to our eternal home and we will be together again!
Love, your Susan
Once again another new year is here. Funny how it rolls around every twelve months! For me, January is a time to re-exam my heart, my life, and ― my calendar. I take a look at the choices and decisions I've made and what I want to change or do differently this year.
When I get past all the stuff that is beyond my control, or is just wishful thinking, the really important things to me are the matters of my heart. I want to live my life to bring glory and honor to God, take more time for the cherished relationships in my life, and give my children and grandchildren a legacy of unconditional love, a strong faith in God, and treasured family memories. These are the things that really matter in my life. These are the things that I can intentionally choose to do that will make a difference in my life and in the lives of those I love. Not just in the new year, but for years to come.
God knows our hearts. He knows the good, the bad, and the ugly us. He knows when we get it right and when we screw up big time. And believe me, I'm the first in line to say I didn't always do it right or say it right. My choices and decisions weren't always wise and my calendar was often too full with no boundaries or margins.
Ah, but for His saving grace and forgiveness! A new year, a clean slate, and another chance at putting the often misfit pieces of my life together again.
May we never lose sight of God's power to change us—our life-style, our thinking, our habits, our actions, our attitudes, and our words.
Here are a few things nudging my heart for 2019:
Stop limiting God. Oh.my.gosh. How many times I've kept God in a box by putting limits on what He can do! He is the God of the universe and nothing is too small for Him to accomplish. How easily I forget and how it limits my faith and trust.
Give my day, and whatever it might hold, to God before I get out of bed each morning. Thank Him, regardless of what kind of day it was, each night when I go to bed. Not all days are great, happy, or filled with sunshine. But wow, I learn a lot about myself ― and Go ― in the unexpected, not-according-to-my-plans kind of day.
Remember that kindness trumps everything else. May I never forget to make time to be kind by my actions and words, even when I'm busy and my schedule is full.
Release guilt of all I haven't done and focus on what I have done. I am so bad about this! I need to remember the things I haven't done will all be there tomorrow.
Write more handwritten thank you notes and fewer text thank-yous. I know texting is quick and easy, but I also know what it means to get a handwritten note. I keep treasured written notes and re-read them on a rainy day.
A full calendar is not always productive. At the end of the week, or month, I can look back and know the days (and nights) that were full , were more exhausting than productive.
Be less judgmental. I meet so many new people that I sometimes find myself assuming something about someone, or her circumstances, that may not necessarily be correct. A good reminder is for me to ask first, " Tell me about you," or "Tell me your story."
Procrastination doesn't always get the things on my to-do list done. Grrrrrrr….. It's always easier to do the things I want, or love to do, and put off the things that are difficult or stressful to do. I need to work on this big time!
Never underestimate the power of prayer. I am reluctant to say that sometimes I do just that― I underestimate my prayers! I need to pray with reckless abandonment and not hesitate to pray for what I think is too hard or impossible.
Re-do my bucket list. Stop putting the things I want to do, and can do, on the back burner. With each passing year, time is so precious. There are dear family and friends that I want to visit, places I want to see, things I want to do. If not this year, when?
Tell it, sing it, and live it! I resonate with the words to this old hymn, "This is my story, this is my song, praising my Savior all the day long…."
Have you had any nudges from God lately? If so, this might be a good time to think about the matters of your heart, the choices you make, and what you want to change or do differently in the new year.
I'd love for you to stop right now and join me in praying this little prayer from my heart to yours:
First of all, God, I want to thank you for last year. It was a difficult year in many ways, but you never left me. Your word gave me peace.
Your provision gave me hope.
Your presence gave me comfort.
I am in awe of how you work in and through all things.
Now, as I enter into the new year, I pray for wisdom and discernment in the choices and decisions I will make.
Direct my steps and walk with me each day so that my life will reflect you.
Transform not only my heart, but my thinking.
Give me courage to do the right thing, not just the easy thing.
And above all, may I give you all the honor and glory for the mighty work you will do within me this year!
Amen
I've even added some scripture that will help guide us. You can add some of your favorites too.
Trust in the Lord with all your heart,
And do not lean on your own understanding,
In all your ways acknowledge Him,
And He will make your paths straight.
Proverbs 3:5,6
And may the Lord direct your heart into the love of God and into the steadfastness of Christ.
2 Thessalonians 3:5
Commit your works to the Lord,
And your plans will be established.
Proverbs 16:3
I will instruct you and teach you in the way you should go; I will counsel you and watch over you.
Psalm 32:8
Your word is a lamp to my feet and a light for my path.
Psalm 119:105
From My Heart to Yours,
Over the years, I have had many cherished memories of Christmas with my family. One memory in particular that I love to share often was about a nativity set I had given to my grandchildren. I wanted them to have the freedom to interact and play with each figurine so it would help them learn about the birth of Jesus.
A priceless moment was when my 4-year-old grandson and his little sister were playing with Mary, Joseph, and baby Jesus. They would take the small figurines all over the house playing out the scene in the manager. Invariably, they would lose one of them, and then desperately search room to room for who was missing.
Their chatter back and forth stopped, and then I overheard Savannah say, "Has anyone seen Mary?" It was only a matter of minutes before Mary was found under the kitchen table.
Not long after that, Austin lost baby Jesus somewhere between his bedroom and theChristmas tree downstairs. In a panicked voice he yelled, "I lost Jesus! Where is Jesus?" He ran through the house in a desperate attempt to find the little baby Jesus. No one spoke a word as they searched all the places Jesus could possibly be. Then, out of the silence came Austin's voice with both relief and excitement as he shouted, "I found Jesus! I found Jesus!"
I smiled as I grasped the impact of those words.
Oh, if only we would all find Jesus with that same kind of profound joy and excitement! Sometimes in the busyness of our days, we seem to lose sight of Him, only to rediscover He's been there all along.
This Christmas, I hope you too will find Jesus― in unexpected places, in the ordinary of your days, somewhere between where your morning starts and your night ends.
He's just waiting for you to discover Him ― or find Him ― and to call Him by name.
And when you do, I can just hear the excitement in your voice as you say, I found Jesus! I found Jesus!
And you will seek me and find me, when you search for me with all your heart.

Jeremiah 29:13
And the angel said to them, "Do not be afraid; for behold, I bring you good news of a great joy which shall be for all the people; for today in the city of David there has been born for you a Savior, who is Christ the Lord!

Luke 2:10,11
Merry Christmas from my heart to yours!
(This month we bring back one of Susan's most popular blogs. Definitely worth repeating!)
It isn't actually the tooth that hurts, it's the gum above the tooth, I told myself.
I put up with the discomfort for a week, but when a week came and went, my better judgment said go to the dentist. I called my dentist office and they got me right in. One look, one x-ray, and he sent me straight to the endodontist.
"It's an abscess. You're going to need a root canal, and then some further surgery due to bone loss," he said.
Oh, this is just great, I thought. Like I need the expense and inconvenience of a major tooth problem right now.
I took a deep breath as the dental chair reclined and the shot in my gum began to numb the area. I knew I'd be held captive with my mouth open and the sound of the drill for at least an hour. My nerves began to kick in and I could feel my heart rate increasing.
I kept repeating over and over again in my head, Take my hand, Lord, take my hand. I envisioned God placing His hand in mine and squeezing it tightly to calm and comfort me. I even opened my hand slightly, eagerly waiting for His calming touch to come.
As if the words were audible, I heard, I don't want one hand, I want both hands.
Pretty profound, huh? It was for me.
I took another deep breath and wrapped my thoughts around what had just happened.
As a visual learner, I clearly got the message. God wanted all my anxiety and fear, not just one handful. I could hear God's voice saying, Let go, Susan. Don't hold back. Give all your emotions to me. I will calm you, comfort you, and give you peace.
…and I did…and He did.
No matter where you are―even in a dentist chair―God will speak to you somehow, someway when you call out to Him. Perhaps His message to you will be similar to mine: Let it go. Give it all to me. I will calm you, comfort you, and give you peace.
Let Him have all your worries and cares, for He is always thinking about you and watching everything that concerns you (1 Peter 5:7, TLB).

Don't worry about anything; instead, pray about everything; tell God your needs, and don't forget to thank him for his answers (Philippians 4:6, TLB).
From My Heart to Yours,
In the rush of moving on to the next thing on my schedule, or being preoccupied with my thoughts, I can't believe how easy it is for me to actually forget to take time and say two little words.
In the busyness of my life, I often underestimate the power of saying thank you to acknowledge someone for their kindness, service, or thoughtfulness.
Two simple, little words that can make a person's day. It can change an attitude from negative to positive. In an often thankless job, it makes a person feel appreciated for what they do. It can encourage a discouraged heart. It sets an example that hopefully will be passed on to others. You and I know how it feels when we are thanked for even the smallest thing we've done or said. And yet, so often, I miss the moment when thank you can impact a life.
Don't limit the ways to express your thanks to a family member, a child, a friend, or even a stranger. It can be verbal, in a note, a phone call, a text, an email, or perhaps even a small gift. And don't forget that a smile and eye contact speaks volumes when thanking them in person.
I can't help but recall the story of the ten lepers who had been healed by Jesus (Luke 17:11-16). Only one of them stopped, turned around, and went back to thank Jesus for what He had done. Wow! It makes me wonder how many other people that Jesus healed had stopped to even whisper "thank you" in His ear before they went on their way.
When was the last time I stopped, turned around, and went back to thank someone in the busyness of my day? The story of that one leper who took the time to stop and say thank you reminded me of my own forgetfulness to do the same thing.
I thought of this vivid word picture from scripture the other day at the grocery store. I was in the parking lot with a loaded cart in the Arizona heat. I was so ready to get the bags in the car and turn the air conditioner on to cool off. Then I noticed a young employee limping across the parking lot as he gathered carts to return to the store. His shirt was wet with sweat.
It suddenly became a matter of my heart, not the heat I was trying to escape.
I spotted a cart two cars from mine and saw that he was walking over to get it. I quickly pushed them over to him and thanked him for gathering the carts on such a hot day. He smiled and said, "My pleasure, this is my job."
It wasn't hard to come up with a list as I determined to be more intentional with people I encounter weekly.
Perhaps you can make your own list also.
The waitress or waiter that serves me in the restaurant. 
My neighbor who rolls my large garbage can to the street for pickup each week. 
The checkout clerk at the store. 
The person who takes the time to hold the door open for me. 
A friend who gives me the gift of listening to the cry of my heart. 
A grandchild who does me a favor without complaining about it. 
The receptionist on the phone who is courteous and helpful.
The older gentleman who takes my ticket at the movie theater. 
The teenager at the drive-through window.
Oh Jesus, I need to begin and end my day with thanking YOU first! May I never get so distracted that I overlook your mercy, grace, and yes, healing.

YOU fill me with your love, goodness, encouragement, and kindness. I am blessed by your presence each and every day.

May I never forget to stop whatever I'm doing, turn around, go back to Jesus and whisper, or even shout, THANK YOU!
Go out and make someone's day with a "thank you"…and start with Jesus….
From My Heart to Yours,
I know the time was right, but that doesn't make it any easier. It's never easy to let go of something that has become a part of your life and your memories for thirteen years.
When the "For Sale" sign went up in June, it became a reality that this would be the last summer at our little getaway place near Flagstaff, Arizona ― only an hour and a half from Phoenix. I knew selling would become inevitable as the years went by. The grandchildren were growing older, the small rooms that once were adequate seemed to be getting smaller, college was looming in the future, and their interests had broadened beyond our small community there.
When the "sold" sign went up soon after that, I walked from room to room, my eyes covering every inch of space within each room's four walls, as my mind recalled the memories held there.
Our Happy Place
I could smell the cookies and brownies in the kitchen as they baked in the oven, with only the aroma left behind as they quickly disappeared off the platter. I could see all the smiling faces when they sat around the kitchen bar, knowing I had their full attention as they gathered to eat anything that wasn't nailed down. It wasn't about the food for me, it was the priceless interaction of conversation that I loved. I looked beyond the kitchen to the living area and saw every seat filled with six grandchildren, then spilling over on the floor with their friends. They always got such a kick out of me being able to flip a bottle of water right side up on the counter, teaching me to dance to their music, and singing popular songs along with them.
I could hear the laughter and giggles in the loft filled with bunk beds and sleeping bags long after "lights out!" echoed up the stairs. The empty stairs were once filled with flip-flops and sports shoes in hopes someone would claim them.  As I walked by the bathroom, I could hear the knocks on the door with a loud voice, "Hurry up, you're taking too long, it's my turn!"
Walking out on the deck, I took a deep breath of the cool, fresh air and smiled as I remembered the summer the deck became "Nana's Nail Salon" for my granddaughters and their friends. "By appointment only," I said. They waited patiently as I painted nails and toes of each girl. I could hear my grandsons and their friends playing board games on our deck, and soccer, dodge ball, and kickball in our large neighbor-shared backyard, where the balls always seemed to end up on our deck.
I sat down for a moment, and stared at the beauty of the flowers I planted each year. I gazed at the blue sky and green grass ― a different landscape from Phoenix in the summer.
I thought back over the thirteen years of memories, first with Bill, who loved coming here before he died. It was our place to rest, renew, and regroup. I called it our "Happy Place." It was where I grieved in the solitude of long walks and where God soothed my broken heart as He began to put the pieces of my life back together again.
Then there is the legacy of memories for our grandchildren, who spent every summer there for thirteen years, and will, I'm sure, share crazy stories about "Cousin Camp" around the table when they are grown. Priceless memories were shared together with our beloved and long-time friends from Phoenix, who said many years ago, "There's a place next door to us going up for sale, you might be interested…."  There were also other dear friends close by from Phoenix, and neighbors I looked forward to seeing each summer who became a part of our little community of friends.
Our "Happy Place" was perfect for our Just Moved Ministry Staff and Board Retreats, where the most faithful, committed, and amazing women gathered for R&R, and to cast a vision, to plan, and to prepare for the year ahead. Not to mention, the great food, fun, laughter, and fellowship we shared! And, sometimes I would invite a friend for a weekend who simply needed encouragement and a little TLC.
A New Season
As I drove away this summer, I took one last glance at our "Happy Place" and my red geraniums left on the steps for the new owners. I was reminded of Ecclesiastes 3:1, There is a time for everything, a season for every activity under the heaven. This is a new season in my life now and I choose to embrace it wholeheartedly.
You can do the same thing if you have had to let go of a place you loved. It's not always easy when the place you left behind is intricately woven in your life,your heart, and your memories.  Perhaps you've experienced a move, or a military PCS. It could be downsizing, retirement, or other circumstances that have uprooted you beyond your control.
Cherish, Don't Cling, to the Memories
Anytime during a hard or lonely day, you and I are blessed to have a storehouse of memories that reflect the place we loved and the special times spent with family and friends. Cherish your memories, don't cling to them. Don't let living in the past keep you from all God has planned for you in the future. We can acknowledge that moving is not the end, but the beginning of making new memories and new friends. We can choose to embrace a new place and all the opportunities to see God's goodness and faithfulness.
Remember, God wastes nothing, not even having to move and leave behind what you hold most dear. This is a new season in your life too. Join me, and choose to embrace it today.
From my heart,