3 Things I Learned from Zacchaeus. And More!
I love to read and re-read stories in both the Old and New Testament of the Bible. It is in those timeless stories that I learn immeasurable things about God – His unconditional love for us, His mercy and grace in our lives, His forgiveness, and how to be Jesus to others.
I don't know about you, but I need to be reminded of those things over and over again. Too many times the world's view crowds my mind and I can easily get distracted from the truth of God's word. I need to go back to the Bible often to read and re-read what I know and believe. His word is fresh and new every time and I am always learning more!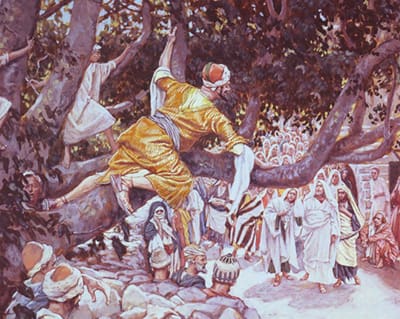 All that to say, I was preparing a devotional for a large gathering of women in my home last week and I had been re-reading the story of Zacchaeus in Luke 19:1-9. God never fails to teach me something new, or give me deeper insight or meaning from His stories. Let me give you a glimpse of Zacchaeus' encounter with Jesus and what I learned this time.
Jesus was passing through the town of Jericho on his way to Jerusalem and a crowd of people began to follow him. A rich tax collector, Zacchaeus, wanted to see Jesus too. Not only was Zacchaeus small in stature, he knew he was also despised and hated by the crowd as any tax collector was in those times. So he ran ahead of the crowd and climbed high up in the thick branches of a sycamore tree. The branches were covered with large leaves, so he could not be seen, but he could see Jesus. When Jesus came to the sycamore tree, He looked up, saw Zacchaeus, and called him by name. "Zacchaeus hurry and come down, for today I must stay at your house." He came down and took Jesus to his house in great excitement and joy.
Jesus offers unexpected love and acceptance, and that love becomes a life-changing force in Zacchaeus' life. Jesus' gift of grace to Zacchaeus prompts Zacchaeus to offer grace to others by giving money back to the poor. His inner change is revealed by his outward action and changed behavior.
WOW!! I am all over what God revealed to me in this story!! Read on….
First of all, you can't hide from God. No matter how hard you try, how far you run, or where you go, God knows exactly where you are. There is no secret he doesn't know and no past you can run from. He sees through the mask you hide behind to cover your pain, hurt, and brokenness.
Then, God sees you. Yes, wonderful, uniquely created, YOU. In the middle of a crowd, He singles you out. He's got His eye on YOU. He loves you, accepts you, and forgives you – always, forever, and no matter what.
And, God knows your name. Not only does God see you, He even calls you by name to be His own daughter. He calls you down from all the branches of busyness that cover you each day. He is calling you by name to say yes to Him!
But Wait, There's More!
Consider doing these things…
Be a "tree" in someone's life! Zacchaeus climbed a tree to be able to see Jesus. Allow others to be able to see Jesus in your life. Spread your branches of trust, faith, and hope for others to see Jesus in you daily and during tough times.
Climb higher than your circumstances for a clear view of Jesus. Zacchaeus also climbed high above the crowd to get a great view of Jesus. Sometimes you have to rise above your circumstances that might cloud your view of Jesus. It's so easy to lose your vision of Jesus when you are preoccupied with hard issues you're going through, or in the thick of your to-do list or busy schedule.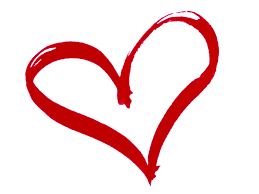 Go out and startle someone with the unconditional love of Jesus. Jesus "startled" Zacchaeus by seeing him hidden in the sycamore tree and calling his name. Be Jesus to someone and "startle" them by showing His love today. The best place to start is with your family!
I think you and I – and Zacchaeus – have learned a whole lot of life-changing stuff from his simple little story. Sure does entice me to want to read more. I'm hoping you do too….
From My Heart to Yours,